Kerrville Theft Lawyer
Committed to Providing Top-Quality Defense Against Theft Charges in Texas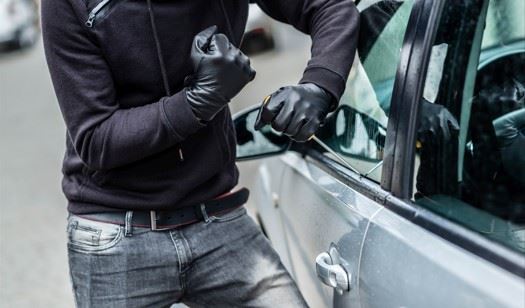 When an individual is facing theft charges in Texas, they have been accused of taking another person's property without the original owner's knowledge or consent. The penalties and repercussions for even a petty theft conviction can follow you for years, if not your entire life. The prosecution will aggressively pursue the case against you to secure the harshest penalties possible. This is when it is crucial to have an experienced and dedicated Kerrville theft attorney on your side.
Need an Attorney for Theft Charges?
Penalties for Theft Crime Convictions
The guidelines for sentencing theft crimes depends on the amount of property allegedly taken. Additional factors that affect how a theft crime is charged include previous criminal convictions and the manner in which the property was stolen. In general, a conviction can result in incarceration, fines, restitution, and probation. In Texas, theft crimes are charged as:
Misdemeanor Theft in Texas:
---
Class C misdemeanor: Less than $100
Class B misdemeanor: Over $100, but under $750
Class A misdemeanor: Over $750, but under $2,500
Texas Felony Theft:
---
State jail felony: Over $2,500, but under $30,000
Third-degree felony: Over $30,000, but under $150,000
Second-degree felony: Over $150,000, but under $300,000
First-degree felony: Over $300,000
Even a Class C misdemeanor on your record can affect employment, housing, and educational opportunities. When your future is on the line, you deserve devoted representation to fight on your behalf. With the skilled, experienced criminal defense representation from The Law Office of Patrick O'Fiel, P.C., you receive the aggressive defense you deserve. Let our Kerrville theft lawyers help you fight your Texas theft charges.
Helping Build Your Defense
At The Law Office of Patrick O'Fiel, P.C., our criminal defense lawyers examine the details of your case and evidence against you to provide reasonable defense. We strive to show there was a lack of intent, there was a mistake of whether the property was actually taken, or the property was of a different value than charged. Our Kerrville theft lawyers use their extensive experience to help investigate your unique situation fully and defend your rights.
Looking for a lawyer for theft charges? Call us at (830) 331-5977 now to learn how our theft attorneys in Kerrville can assist your case. You may also contact us online.